Made in Alberta Fall Market
November 23 – 24, 2022
9 a.m. – 3 p.m.
Bow Valley Square, 205 5 Ave. S.W.
Calgary, AB
Don't miss the chance to get award-winning products from winners and runners-up of the Made in Alberta Awards at this two-day market. Admission is free.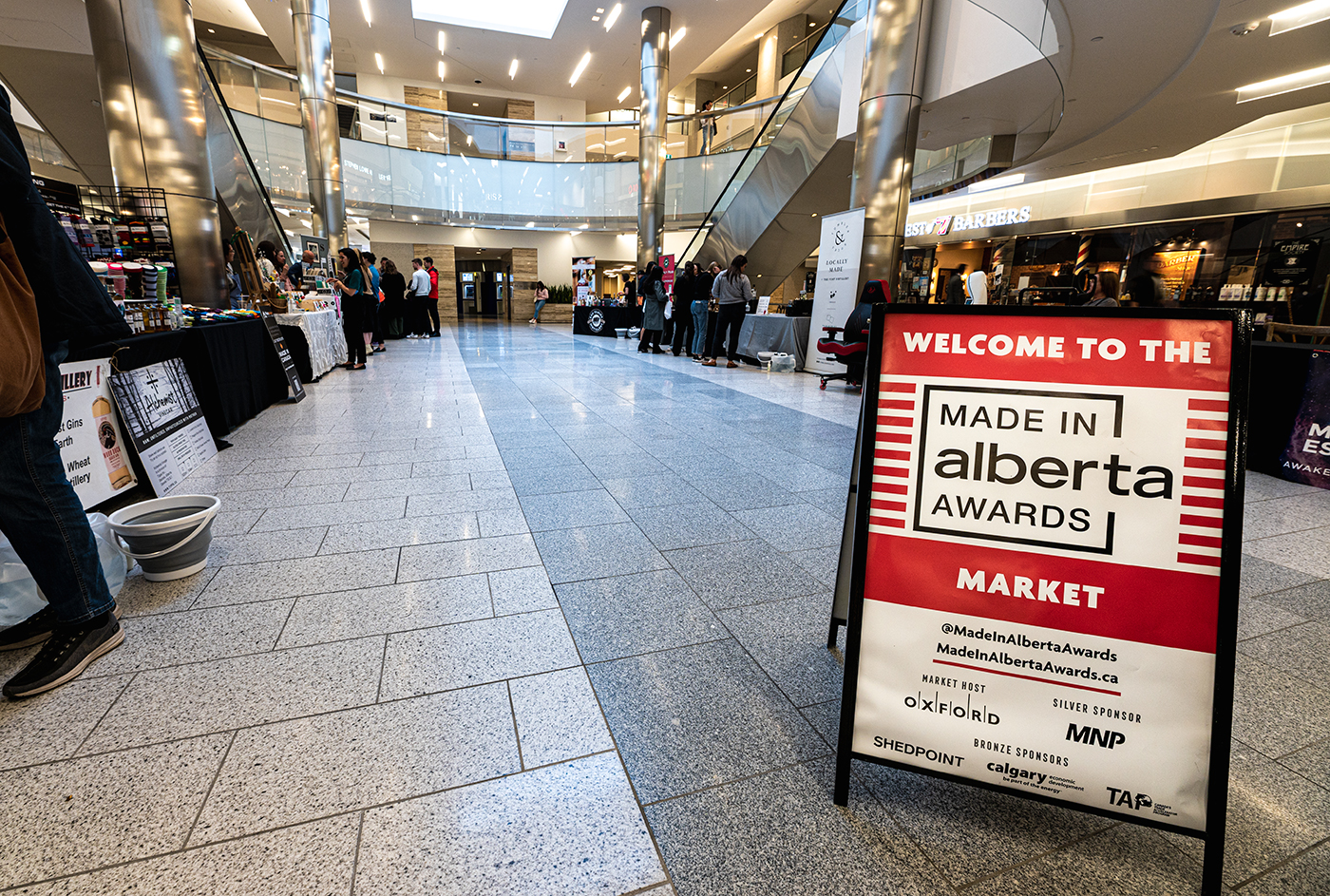 Made in Alberta Conference 2022
October 12, 2022 at Central Library
Join Us for the 2022 Made in Alberta Conference
What to Expect:
 Wholesale Masterclass on how to start your wholesale journey.
One-on-one speed consulting sessions.
Panel discussion with founders of local, co-working spaces on why you should consider co-working for your local business.
Networking opportunities and roundtable discussions with fellow business owners in your industry.
Presentations on making the most of e-commerce platforms like Shopify and Etsy.
The Good the Bad and the Ugly of going global with Calgary Economic Development's Trade Accelerator program.
And more!
Following the conference, join us for a cocktail hour and awards ceremony to celebrate the winners of the fourth annual Made in Alberta Awards.