Drink – non-alcoholic Runner-Up 2020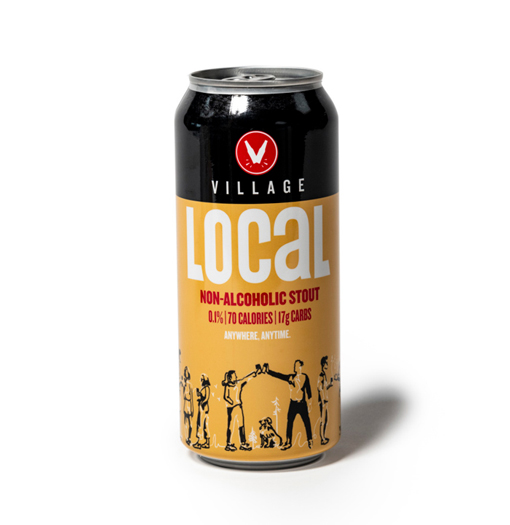 Village Local Non-Alcoholic Stout
Made in Calgary
$12 for a four-pack of tall boys
Village Brewery proves that non-alcoholic doesn't need to mean non-flavourful beer. The Village Local Non-Alcoholic Stout is the second non-alcoholic offering from the beloved local brewery. Made with Alberta malted barley, this stout has notes of chocolate and roasted coffee, giving beer drinkers a lighter option (it's just 70 calories) without sacrificing on taste.
Photograph: Jared Sych   |   Writer: Sara Samson
DRINK – NON-ALCOHOLIC WINNER AND RUNNERS-UP 2020
Made in Alberta Awards
The Made in Alberta Awards celebrate great Alberta products, businesses and ingenuity. By highlighting Alberta-made products through a variety of channels, including digital, in print and in person, the Made in Alberta Awards program supports and promotes local businesses and encourages people to shop local.
Proudly made in Alberta.