Drink – Non-Alcoholic Runner-Up 2020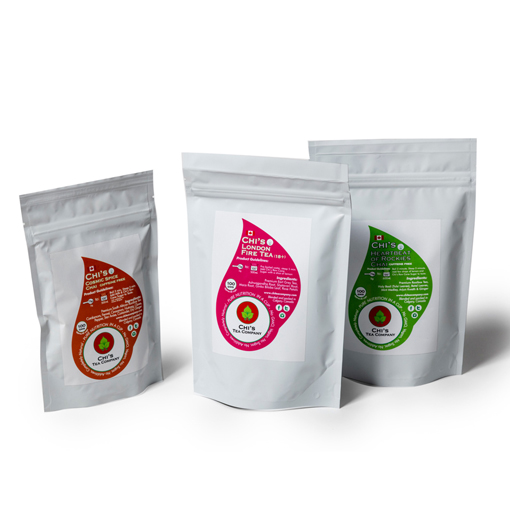 Therapeutic Loose Leaf Tea Blends
Made in Calgary
Starting at $16
Chi's Tea Company keeps it honest and delicious with its lineup of loose-leaf tea blends. Each blend contains a variety of herbs and spices hand-blended with high-quality tea leaves — no added flavours or fillers included. The Cosmic Spice Chai, the company's flagship blend, combines black tea with nine spices for a zingy flavour that is delicious served hot or cold.
Photograph: Jared Sych   |   Writer: Sara Samson
DRINK – NON-ALCOHOLIC WINNER AND RUNNERS-UP 2020
Made in Alberta Awards
The Made in Alberta Awards celebrate great Alberta products, businesses and ingenuity. By highlighting Alberta-made products through a variety of channels, including digital, in print and in person, the Made in Alberta Awards program supports and promotes local businesses and encourages people to shop local.
Proudly made in Alberta.