Drink – Alcoholic Runner-Up 2020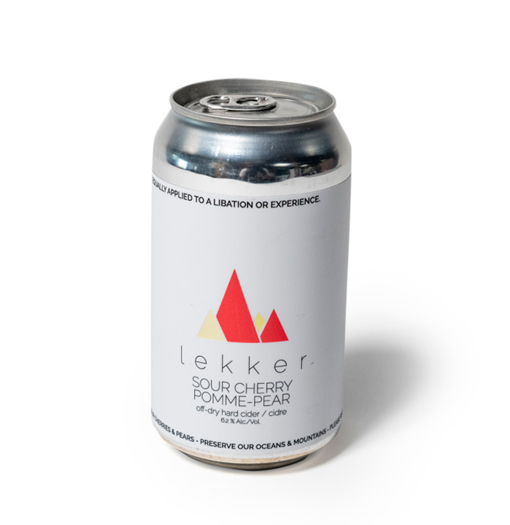 Sour Cherry Pomme-Pear
Made in Calgary
$4.50 to $5.50 per can
You won't find apple flavorants or concentrates in this cider. Instead it's made from five varieties of fresh-pressed apples sourced from the Pacific Northwest and driven back to Calgary by the husband and wife duo who founded Lekker in 2018. Sour Cherry Pomme-Pear is also blended with Montmorency cherry and pear juices for an off-dry, tart flavour.
Photograph: Jared Sych   |   Writer: Sara Samson
DRINK – ALCOHOLIC WINNER AND RUNNERS-UP 2020
Made in Alberta Awards
The Made in Alberta Awards celebrate great Alberta products, businesses and ingenuity. By highlighting Alberta-made products through a variety of channels, including digital, in print and in person, the Made in Alberta Awards program supports and promotes local businesses and encourages people to shop local.
Proudly made in Alberta.