Furnishings and home decor – Runner-Up 2020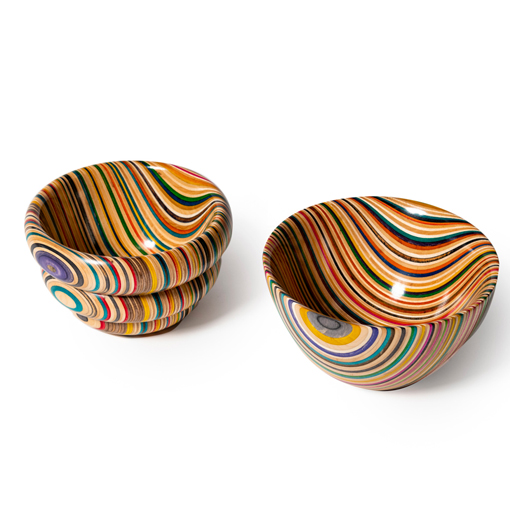 Skateboard Bowl
Made in Calgary
$200 to $700
Like AdrianMartinus's 'R5' table that made runner-up in last year's Made in Alberta Awards, this bowl is made from reclaimed skateboards. Each bowl requires 10 boards and 10 days to craft, and the unique building and laser- engraving process means no two have the exact same appearance.
Photograph: Jared Sych   |   Writer: Colin Gallant
FURNISHINGS & HOME DECOR WINNER AND RUNNERS-UP 2020
Made in Alberta Awards
The Made in Alberta Awards celebrate great Alberta products, businesses and ingenuity. By highlighting Alberta-made products through a variety of channels, including digital, in print and in person, the Made in Alberta Awards program supports and promotes local businesses and encourages people to shop local.
Proudly made in Alberta.