Drink – Alcoholic Runner-Up 2020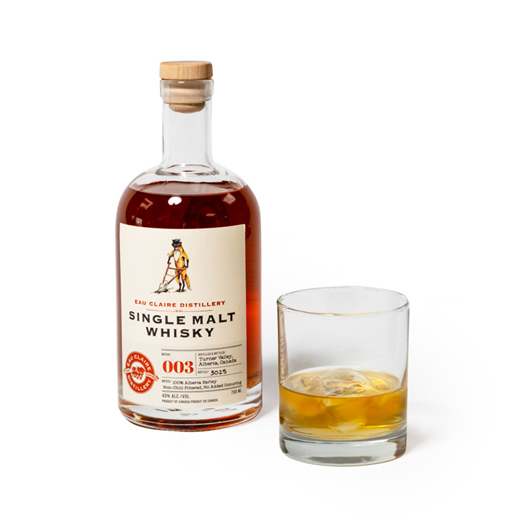 Single Malt Whisky Batch 003
Made in Turner Valley
$95
Eau Claire Distillery became Alberta's first craft distiller to produce a single malt whisky when this spirit launched in 2017. Made using Alberta-grown malted barley, it is placed in new European oak barrels and ex-bourbon barrels and stored for at least three years — a requirement to be called whisky in Canada — giving the spirit a complex flavour with hints of vanilla and caramel and an oaky finish.
Photograph: Jared Sych   |   Writer: Sara Samson
DRINK – ALCOHOLIC WINNER AND RUNNERS-UP 2020
Made in Alberta Awards
The Made in Alberta Awards celebrate great Alberta products, businesses and ingenuity. By highlighting Alberta-made products through a variety of channels, including digital, in print and in person, the Made in Alberta Awards program supports and promotes local businesses and encourages people to shop local.
Proudly made in Alberta.