Food – Sweet – Runner-Up 2020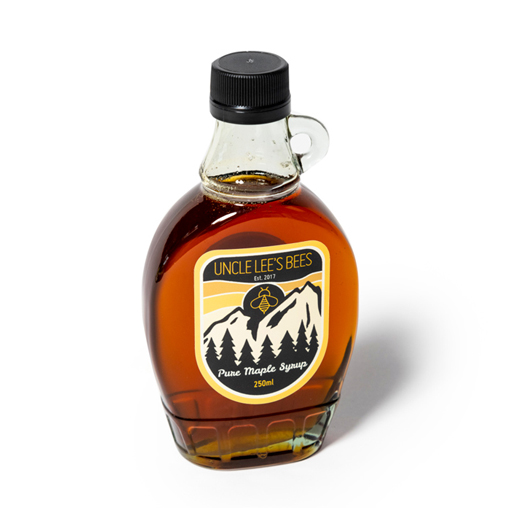 Pure Maple Syrup
Made in Calgary
$15
Our province may lack sugar maples but Uncle Lee's Bees has found a way to produce top notch syrup regardless. The company's beekeepers use sap from boxelder maple trees to produce this distinctly Albertan syrup. As far as we can tell, Uncle Lee's is the only Alberta company making maple syrup commercially, and its production has had to expand year-over-year to meet the growing demand.
Photograph: Jared Sych   |   Writer: Nathan Kunz
FOOD – SWEET WINNER AND RUNNERS-UP 2020
Made in Alberta Awards
The Made in Alberta Awards celebrate great Alberta products, businesses and ingenuity. By highlighting Alberta-made products through a variety of channels, including digital, in print and in person, the Made in Alberta Awards program supports and promotes local businesses and encourages people to shop local.
Proudly made in Alberta.