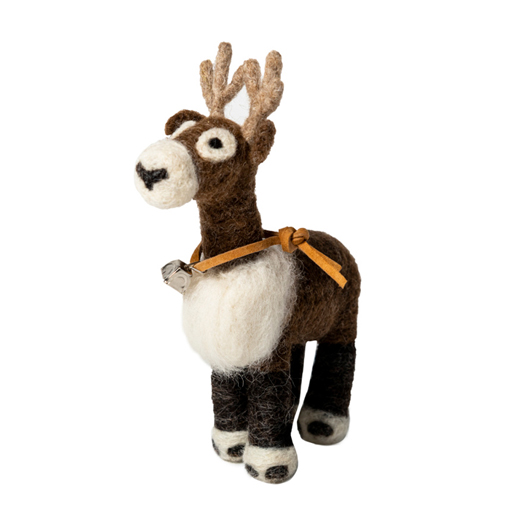 Needle Felting Kit
Made in Millarville
$16 to $32
Few products can claim to be "made from scratch" quite like The Fibre Ark's Needle Felting Kit. Designed by artist Bethany Harris and her mother, the kits use wool from Shetland sheep and alpacas raised on their family's Millarville farm and include everything needed, including step-by-step instructions and tutorials, to ensure even novice needlers can create an adorable sculpture.
Photograph: Jared Sych   |   Writer: Nathan Kunz
2020 CRAFT WINNER AND RUNNERS-UP
Made in Alberta Awards
The Made in Alberta Awards celebrate great Alberta products, businesses and ingenuity. By highlighting Alberta-made products through a variety of channels, including digital, in print and in person, the Made in Alberta Awards program supports and promotes local businesses and encourages people to shop local.
Proudly made in Alberta.