Fashion and accessories – Runner-Up 2020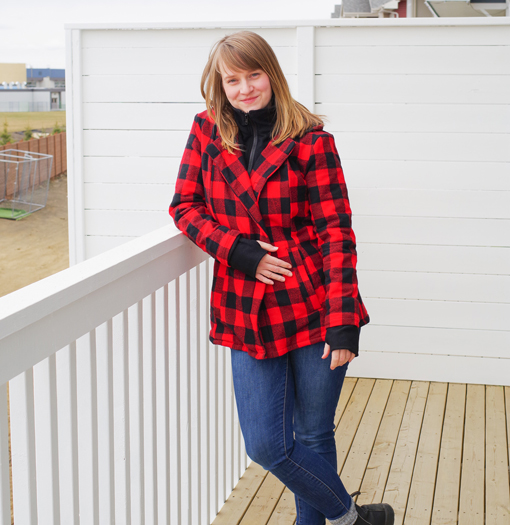 Maligne Coat
Made in Edmonton
$365
LumberJill Apparel created the Maligne coat to balance style and practicality. The red buffalo flannel plaid coat includes well-developed features like a Sherpa fleece lining, thumbhole cuffs, a three-piece hood and more. LumberJill is passionate about manufacturing locally and the coat gets its name from Jasper's Maligne Canyon.
Photograph courtesy of LumberJill Apparel   |   Writer: Alana Willerton
FASHION AND ACCESSORIES WINNERS AND RUNNERS-UP 2020
Made in Alberta Awards
The Made in Alberta Awards celebrate great Alberta products, businesses and ingenuity. By highlighting Alberta-made products through a variety of channels, including digital, in print and in person, the Made in Alberta Awards program supports and promotes local businesses and encourages people to shop local.
Proudly made in Alberta.