Fashion and accessories – Runner-Up 2020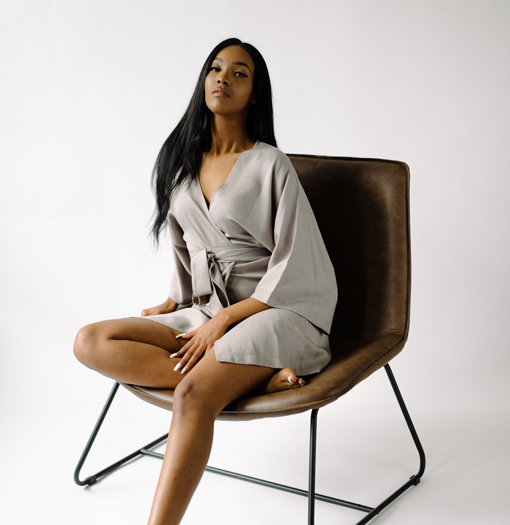 Luxury Robes
Made in Calgary
Starting at $90
Monograph's luxury robes capture the sophisticated side of loungewear. Monograph founder Natasha Mansueti handmakes each robe with moisture- wicking lyocell fabric. Available in knee- and floor-length options in 15 colours, they're equally fitting as a treat for yourself or as gifts for a bridal party.
Photograph courtesy of Monograph   |   Writer: Alana Willerton
FASHION AND ACCESSORIES WINNERS AND RUNNERS-UP 2020
Made in Alberta Awards
The Made in Alberta Awards celebrate great Alberta products, businesses and ingenuity. By highlighting Alberta-made products through a variety of channels, including digital, in print and in person, the Made in Alberta Awards program supports and promotes local businesses and encourages people to shop local.
Proudly made in Alberta.