Food – Savoury – Runner-Up 2020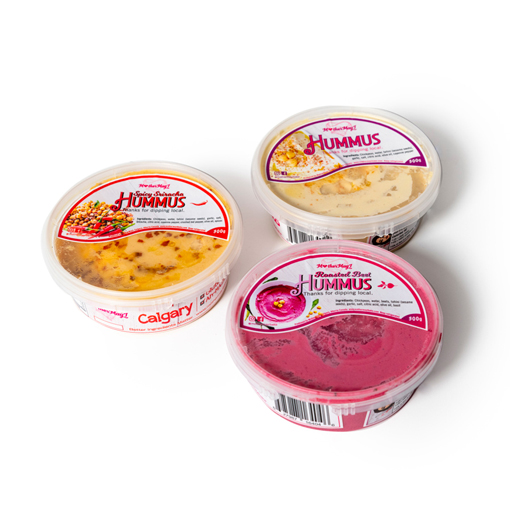 Hummus
Made in Calgary
$7
Working by hand with quality ingredients, food blog and dip-making enterprise Mother May I Bake has created a strong, classic hummus that also serves as foundation for bolder concoctions. They're all great, but make sure to try the baked falafel variety — chickpeas two ways never tasted so good.
Photograph: Jared Sych   |   Writer: Colin Gallant
FOOD – SAVOURY WINNER AND RUNNERS-UP 2020
Made in Alberta Awards
The Made in Alberta Awards celebrate great Alberta products, businesses and ingenuity. By highlighting Alberta-made products through a variety of channels, including digital, in print and in person, the Made in Alberta Awards program supports and promotes local businesses and encourages people to shop local.
Proudly made in Alberta.