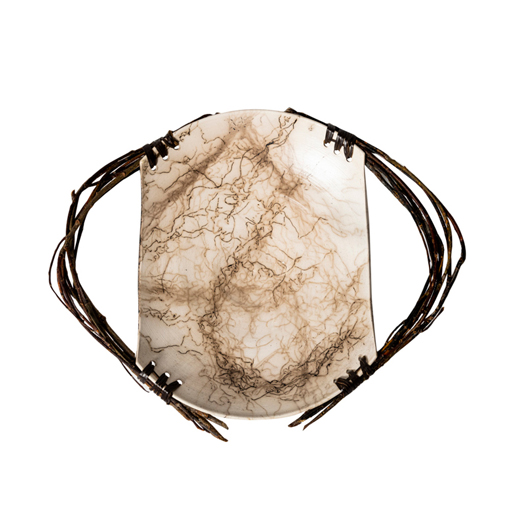 Horse Hair Raku Plate
Made in Caroline
$175 to $250
First fired in an electric kiln, the second firing in the raku kiln gives these plates their name and distinct look — the potter applies horsehair to the red-hot dish, leaving a permanent carbon mark. Once accented with willow or dogwood branches, the decorative plates serve as a custom keepsake or memorial for a beloved equine companion.
Photograph: Jared Sych   |   Writer: Nathan Kunz
2020 CRAFT WINNER AND RUNNERS-UP
Made in Alberta Awards
The Made in Alberta Awards celebrate great Alberta products, businesses and ingenuity. By highlighting Alberta-made products through a variety of channels, including digital, in print and in person, the Made in Alberta Awards program supports and promotes local businesses and encourages people to shop local.
Proudly made in Alberta.