Furnishings and home decor – Runner-Up 2020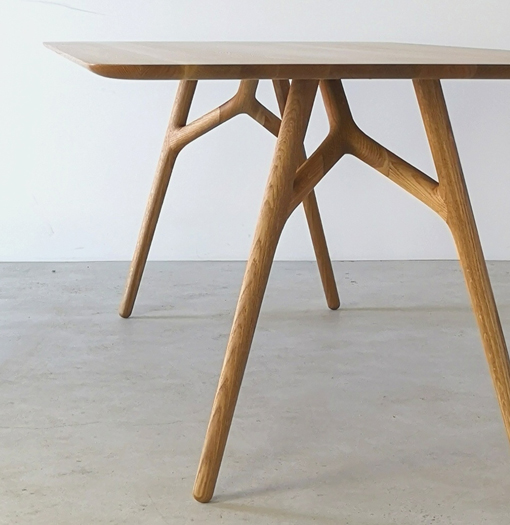 Furcula Dining Table
Made in Edmonton
$6,000 to $12,000
The Furcula dining table's shape is inspired by a bird's breastbone (the Latin word for which gives the table its namesake). A near-imperceptible parabola along the tabletop's underside invites the eye to take in the table's entire form rather than get caught on any one element.
Photograph courtesy of Izm   |   Writer: Colin Gallant
FURNISHINGS & HOME DECOR WINNER AND RUNNERS-UP 2020
Made in Alberta Awards
The Made in Alberta Awards celebrate great Alberta products, businesses and ingenuity. By highlighting Alberta-made products through a variety of channels, including digital, in print and in person, the Made in Alberta Awards program supports and promotes local businesses and encourages people to shop local.
Proudly made in Alberta.