Drink – Alcoholic – Runner-Up 2020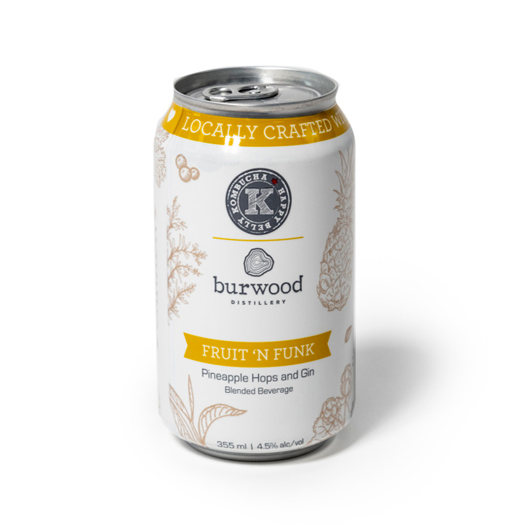 Fruit 'N Funk Kombucha Cocktail
Made in Calgary
$19.50 for a four-pack
Burwood Distillery teamed up with Happy Belly Kombucha in 2019 to craft a premium canned cocktail. This hard kombucha pairs the spicy botanicals and citrus pop of Burwood Gin with the crisp and tropical Pineapple Hops Kombucha from Happy Belly for a refreshing and naturally sweet sipper.
Photograph: Jared Sych   |   Writer: Sara Samson
DRINK – ALCOHOLIC WINNER AND RUNNERS-UP 2020
Made in Alberta Awards
The Made in Alberta Awards celebrate great Alberta products, businesses and ingenuity. By highlighting Alberta-made products through a variety of channels, including digital, in print and in person, the Made in Alberta Awards program supports and promotes local businesses and encourages people to shop local.
Proudly made in Alberta.