Food – savoury – Runner-Up 2020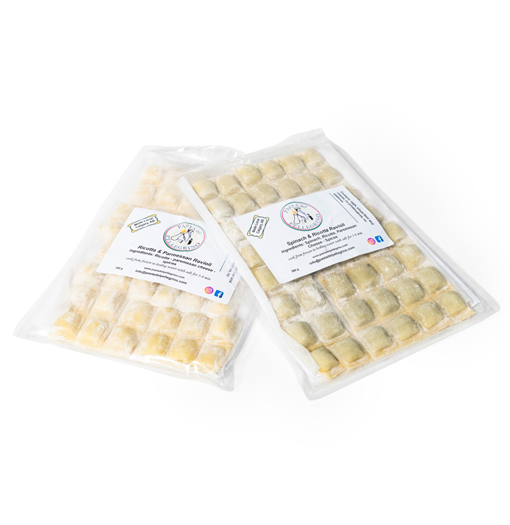 Fresh Ravioli
Made in Calgary
$5 to $13
Italian-Argentinian-Canadian entrepreneur Francisco Gugliotta makes her exquisite fresh pasta by hand using Canadian flour and Alberta cheese. She makes many kinds of pasta, but the fullest expression of her craft is ravioli. Each of the four varieties contain complex flavours.
Photograph: Jared Sych   |   Writer: Colin Gallant
SAVOURY – FOOD WINNER AND RUNNERS-UP 2020
Made in Alberta Awards
The Made in Alberta Awards celebrate great Alberta products, businesses and ingenuity. By highlighting Alberta-made products through a variety of channels, including digital, in print and in person, the Made in Alberta Awards program supports and promotes local businesses and encourages people to shop local.
Proudly made in Alberta.