Games and Leisure – Runner-Up 2020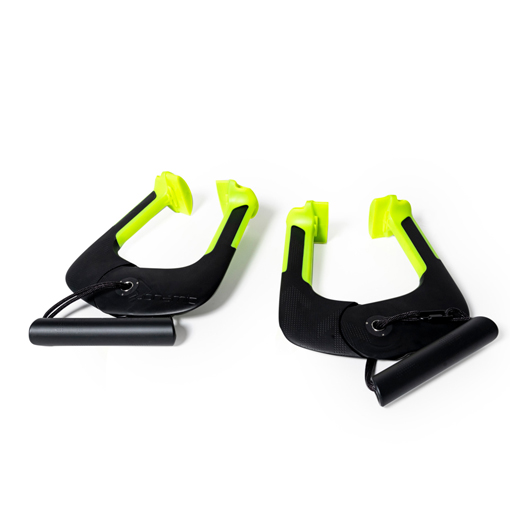 Eleviia Doorway Pull-up Bar
Made in Calgary
$129 to $156
Duonamic Technology designed the Eleviia doorway pull-up bar to fit into any standard door frame. The compact workout essential can be carried in a backpack or carry-on luggage – making it the perfect travel workout piece that can be taken anywhere. So now if you're fit enough to do pull ups (or simply aspire to be), you can do them anywhere.
Photograph: Jared Sych   |   Writer: Travis Klemp
GAMES & LEISURE WINNER AND RUNNER-UP 2020
Made in Alberta Awards
The Made in Alberta Awards celebrate great Alberta products, businesses and ingenuity. By highlighting Alberta-made products through a variety of channels, including digital, in print and in person, the Made in Alberta Awards program supports and promotes local businesses and encourages people to shop local.
Proudly made in Alberta.