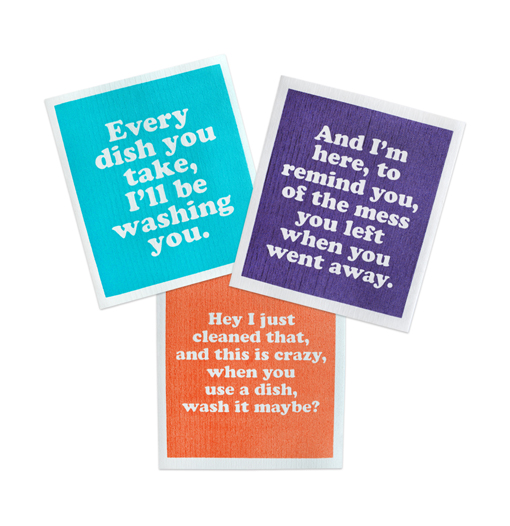 Dirty Work Dishcloths
Made in Calgary
$7 USD
These compostable cellulose and cotton cloths add fun to cleaning. Choose from more than 100 designs with cheeky word play on each such as "Clean me up before you go, go" or "Another one wipes the dust" to cheer you up while you clean up. Now you've got 99 problems but a cloth ain't one.
Photograph courtesy of Boldfaced   |   Writer: Travis Klemp
UNIQUE WINNER AND RUNNERS-UP 2020
Made in Alberta Awards
The Made in Alberta Awards celebrate great Alberta products, businesses and ingenuity. By highlighting Alberta-made products through a variety of channels, including digital, in print and in person, the Made in Alberta Awards program supports and promotes local businesses and encourages people to shop local.
Proudly made in Alberta.