Food – Sweet – Runner-Up 2020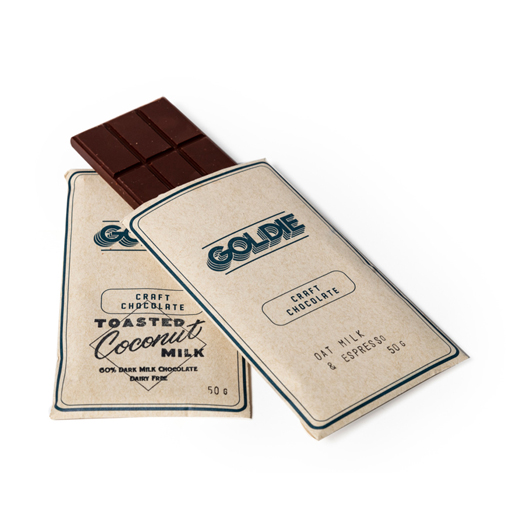 Craft Chocolate Bars
Made in Calgary
$8.50
All seven varieties of Goldie chocolate bars start from carefully selected and ethically sourced cocoa beans, which the company then roasts, cracks and winnows in-house. Then the Goldie team grinds the beans with other organic ingredients, tempers and molds the chocolate. The result is an all-natural bar that tastes as good as it looks.
Photograph: Jared Sych   |   Writer: Nathan Kunz
FOOD – SWEET WINNER AND RUNNERS-UP 2020
Made in Alberta Awards
The Made in Alberta Awards celebrate great Alberta products, businesses and ingenuity. By highlighting Alberta-made products through a variety of channels, including digital, in print and in person, the Made in Alberta Awards program supports and promotes local businesses and encourages people to shop local.
Proudly made in Alberta.