Food – Sweet – Runner-Up 2020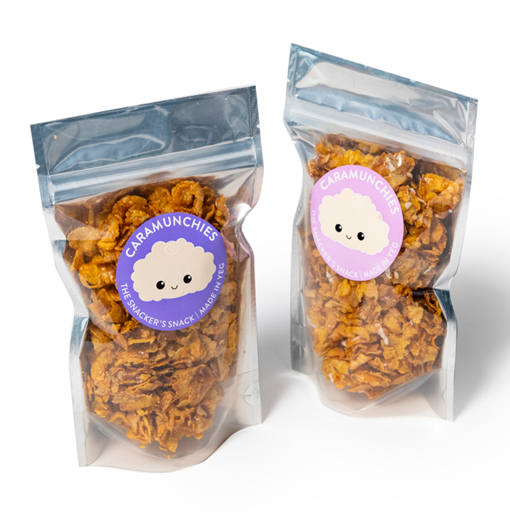 Caramunchies
Made in Edmonton
$7 to $7.25
Self-described "professional snacker" Alysia Lok created Caramunchies as an all-encompassing craving solution, using homemade salted caramel to bind crunchy Cornflakes into a sweet-and-salty combo. Additional flavours include chocolate and coconut amaretto and chai tea latte (with tea from Edmonton's The Northern Table). Caramunchies are a step above your average late-night snack.
Photograph: Jared Sych   |   Writer: Nathan Kunz
FOOD – SWEET WINNER AND RUNNERS-UP 2020
Made in Alberta Awards
The Made in Alberta Awards celebrate great Alberta products, businesses and ingenuity. By highlighting Alberta-made products through a variety of channels, including digital, in print and in person, the Made in Alberta Awards program supports and promotes local businesses and encourages people to shop local.
Proudly made in Alberta.