Food – savoury – Runner-Up 2020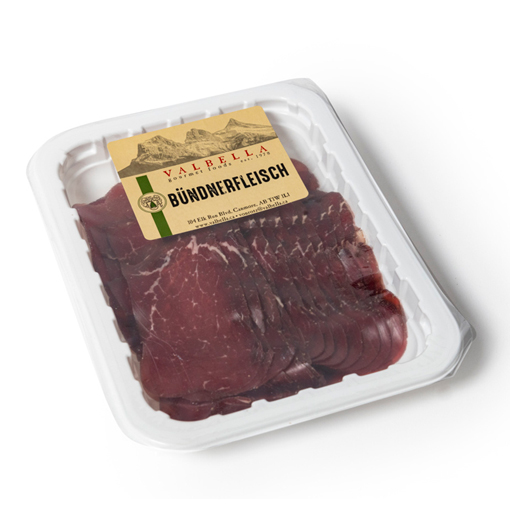 Bundnerfleisch
Made in Canmore
$30 per kilogram
European bündnerfleisch has been a top seller at Canmore's Valbella Gourmet Foods for the last 40 years. Valbella rubs the meat with a secret spice blend then salt-ages it for 30 days, smokes it and finally dries it for up to nine months. The resulting treat is like an alpine take on beef jerky, except better.
Photograph: Jared Sych   |   Writer: Colin Gallant
FOOD – SAVOURY WINNER AND RUNNERS-UP 2020
Made in Alberta Awards
The Made in Alberta Awards celebrate great Alberta products, businesses and ingenuity. By highlighting Alberta-made products through a variety of channels, including digital, in print and in person, the Made in Alberta Awards program supports and promotes local businesses and encourages people to shop local.
Proudly made in Alberta.