Food – SAVOURY – Runner-Up 2020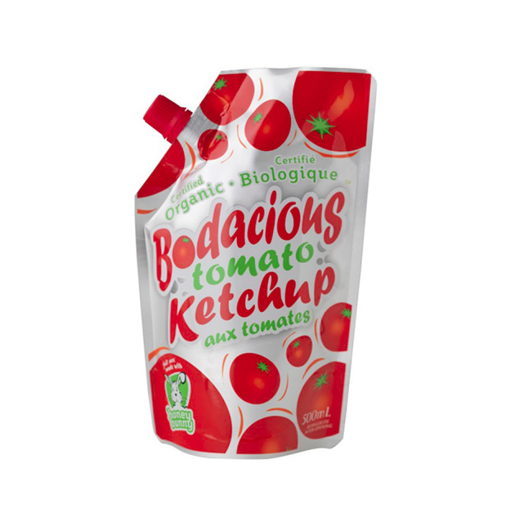 Bodacious Tomato Ketchup
Made in Guy
$8.50
Have you heard the buzz about this organic, gluten-free ketchup? It's made with honey! Bodacious Tomato Ketchup has found a ravenous fanbase — more than 100,000 lbs have been produced since 2008. Its slim packaging makes it easier to fit in the fridge or take on a trip, too.
Photograph courtesy of Honey Bunny Inc.   |   Writer: Colin Gallant
FOOD – SAVOURY WINNER AND RUNNERS-UP 2020
Made in Alberta Awards
The Made in Alberta Awards celebrate great Alberta products, businesses and ingenuity. By highlighting Alberta-made products through a variety of channels, including digital, in print and in person, the Made in Alberta Awards program supports and promotes local businesses and encourages people to shop local.
Proudly made in Alberta.