Games and Leisure – Winner 2020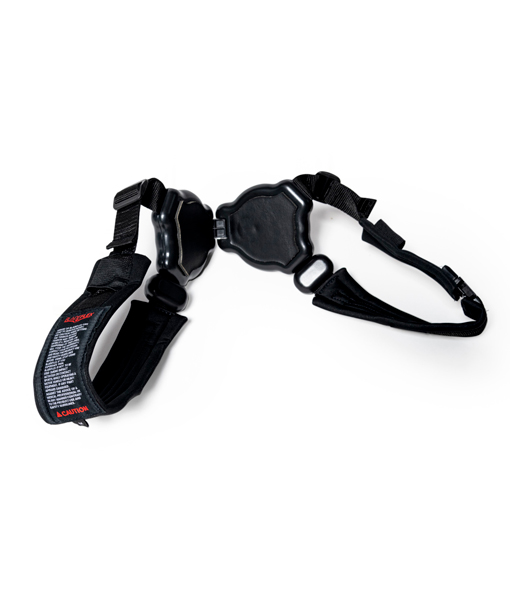 Bladeflex
Made in Edmonton
$199
Bladeflex changes the way athletes maintain their bodies and perform at the highest level and is changing the posture and rehabilitation landscape.
The posture-training device helps retrain muscle memory and support postural muscles around the shoulders, neck and back. That's great for slouchy office workers, but professional athletes have also taken notice.
Derek Nolt, the owner and operator of Bladeflex, works with the Edmonton Oilers and the Edmonton CFL team developing specific training exercises to pair with the Bladeflex.
Nolt's own experience with shoulder injuries and a physically demanding carpentry career led him to create the Bladeflex. When his hours of physiotherapy and rehab yielded only temporary results, he wanted another, more permanent resolution. "It felt like I was going to physio and taking one step forward and two steps back," says Nolt. "This product helps you maintain the progress you make in your rehab without having to wait a week to get back to the physiotherapist."
The Bladeflex looks a bit like a backpack without the pack, with two arm straps and a piece that stretches across the shoulder blades to pull the shoulders back and elongate the neck and back. It can be worn while at your desk or during exercise and comes in multiple colors.
Photograph: Jared Sych   |   Writer: Travis Klemp
GAMES & LEISURE WINNER AND RUNNER-UP
Made in Alberta Awards
The Made in Alberta Awards celebrate great Alberta products, businesses and ingenuity. By highlighting Alberta-made products through a variety of channels, including digital, in print and in person, the Made in Alberta Awards program supports and promotes local businesses and encourages people to shop local.
Proudly made in Alberta.