Food – Sweet – Runner-Up 2020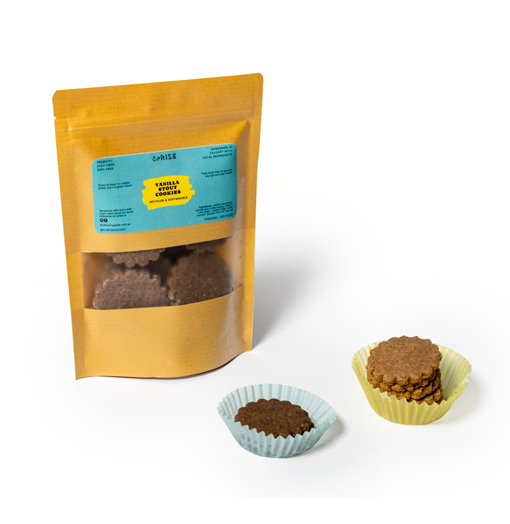 Beyond Beer Gourmet Cookies
Made in Calgary
$6 to $9
CoRise Beyond Beer Gourmet Cookies turn leftovers into a main event by giving the grain used in beer making a second life after brewing. CoRise partners with Calgary microbreweries to gather and repurpose leftover barley and wheat, dehydrating and milling the spent grains to create a delicious, sustainable and environmentally conscious treat unlike any other.
Photograph: Jared Sych   |   Writer: Nathan Kunz
FOOD – SWEET WINNER AND RUNNERS-UP 2020
Made in Alberta Awards
The Made in Alberta Awards celebrate great Alberta products, businesses and ingenuity. By highlighting Alberta-made products through a variety of channels, including digital, in print and in person, the Made in Alberta Awards program supports and promotes local businesses and encourages people to shop local.
Proudly made in Alberta.