Fashion and accessories – Runner-Up 2020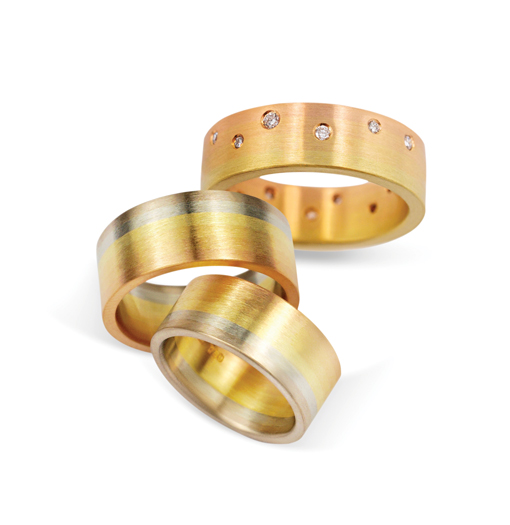 Aurum Ring
Made in Cochrane
Starting at $3,000
Bayot Heer's custom Aurum rings capture the beauty of the prairie landscape. To create these eye-catching bands, Heer alloys the golds, then forges them and finally solders the layers of four to six colours of 18 karat gold — yellow, orange, red, peach, green and white. Customers can further customize with a sprinkling of diamonds.
Photograph courtesy of B Heer Jewellery Originals  |   Writer: Alana Willerton
FASHION AND ACCESSORIES WINNERS AND RUNNERS-UP 2020
Made in Alberta Awards
The Made in Alberta Awards celebrate great Alberta products, businesses and ingenuity. By highlighting Alberta-made products through a variety of channels, including digital, in print and in person, the Made in Alberta Awards program supports and promotes local businesses and encourages people to shop local.
Proudly made in Alberta.