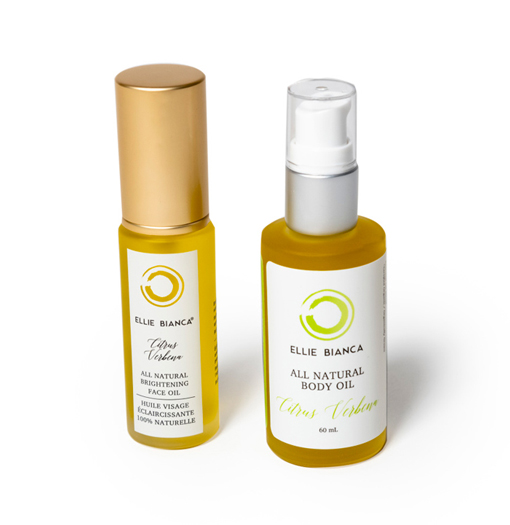 All-Natural Skin Oils
Made in Calgary
$45 to $90
Ellie Bianca is passionate about nourishing the skin with sustainable earth-friendly ingredients while also empowering women through ethical sourcing, profit sharing, education and more. The company's all-natural skin oils reflect these values in a luxurious blend of 12 balanced oils, including shea oil from Africa and vitamin E.
Photograph: Jared Sych   |   Writer: Meredith Bailey
2020 BEAUTY WINNER AND RUNNERS-UP
Made in Alberta Awards
The Made in Alberta Awards celebrate great Alberta products, businesses and ingenuity. By highlighting Alberta-made products through a variety of channels, including digital, in print and in person, the Made in Alberta Awards program supports and promotes local businesses and encourages people to shop local.
Proudly made in Alberta.