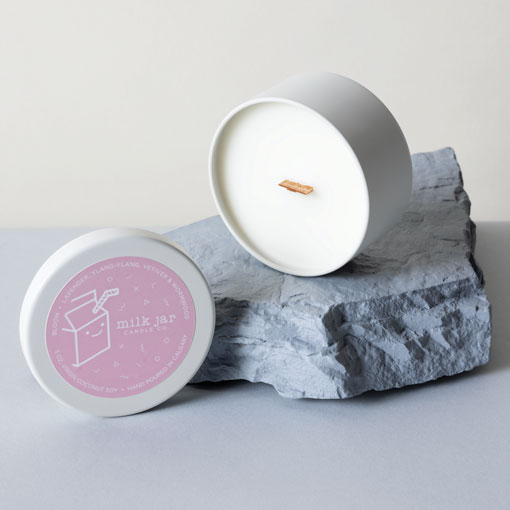 Photograph: Jared Sych | Writer: Nathan Kunz
By Milk Jar Candles | Made in Calgary
Milk Jar Candles has amassed a loyal following, and for good reason. Its coconut soy candles burn cleanly for up to 60 hours, filling rooms with fragrances such as French Laundry, Lemonade and Citrus. Another reason to feel good as the wooden wicks crackle: $1 from each sale goes to a youth not-for-profit, such as Between Friends and CADS Calgary.
More than 5,000 readers voted online to select the winner and runner-up in this popular category.
$27 to $36
milkjar.ca

Readers' Choice Gift Guides
Read our guide to the best local gifts.
2021 Readers' Choice Runners-Up
You may also like…
Colouring Books

By Colouring It Forward | Made in Calgary

Runner-Up | Readers' Choice