A message from the Made in Alberta Awards team
All across Alberta we've seen communities come together in our collective best interests to flatten the curve of Covid-19. As in so many previous crises, Albertans are demonstrating strength in unity. This particular situation is impacting life here in unprecedented ways. Alberta businesses are struggling and as an Alberta business with deep roots in this province we are working alongside so many of our partners, clients and Made in Alberta entrants to support them and celebrate their work.
Now more than ever it's critical that we support local businesses and entrepreneurs. 
While this is a quickly changing situation, our current plan is to have the Made in Alberta Awards judging go ahead as planned so that we can continue to celebrate our entrants.The safety and security of our judges and staff are among our highest priorities. For the most part, the judges work from home and many work primarily with the digital entries rather than physical samples. For those categories where very small group meetings have been planned, we will work with the judges to ensure their safety and comfort and may change meetings as needed. We are closely following the guidelines set by the federal, provincial and municipal governments and will abide by their recommendations.
The Readers' Choice voting is open now. Please go vote on your favourite entries in each category and support these amazing local makers!
If you have any questions or concerns, please contact us. And if you have any news about your product or location specific to how you are responding to the current pandemic, please do let us know and we will try to get the word out.We're in this together. Stay well and look out for one another.
The Made in Alberta Awards Team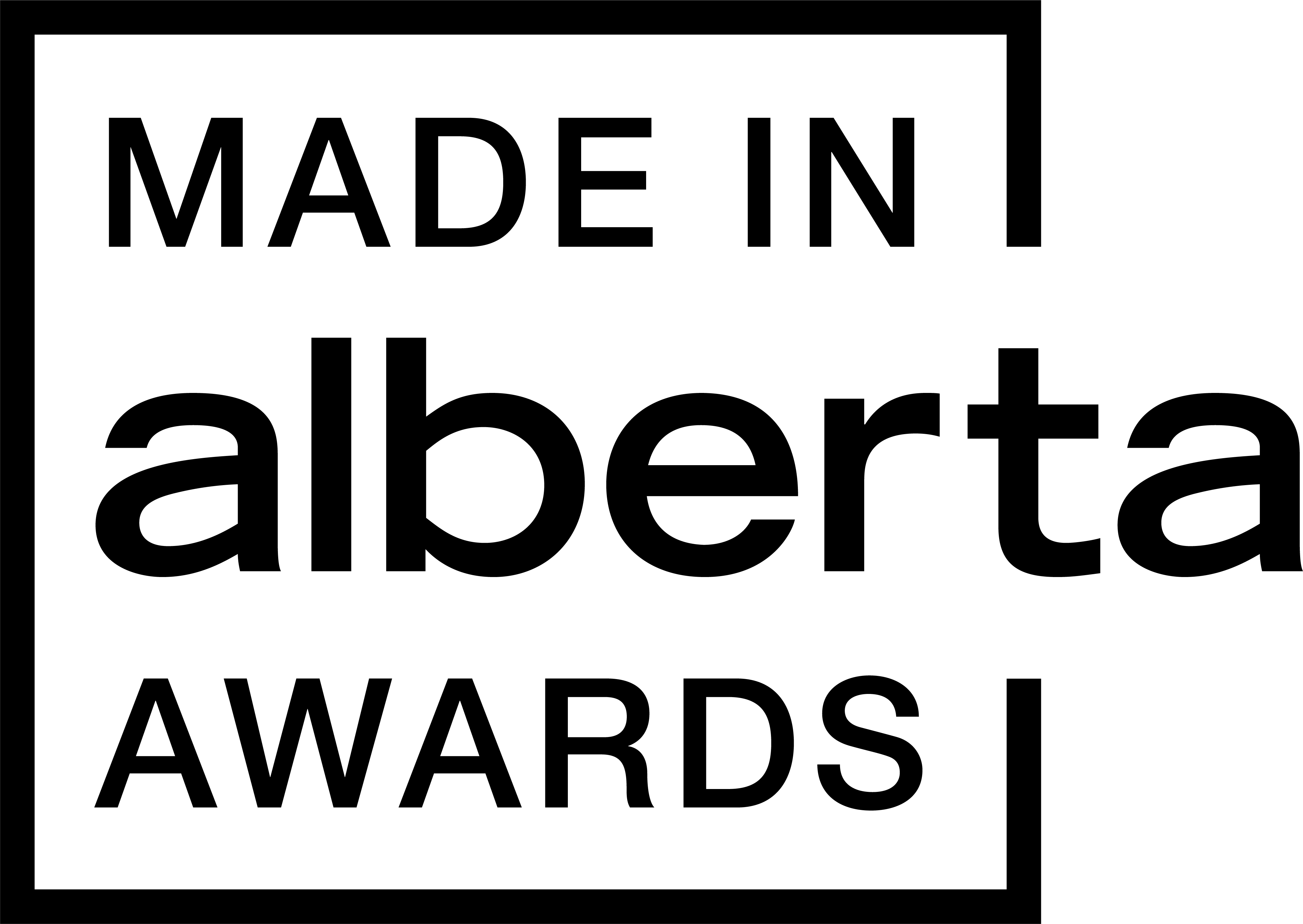 Made in Alberta Awards
The Made in Alberta Awards celebrate great Alberta products, businesses and ingenuity. By highlighting Alberta-made products through a variety of channels, including digital, in print and in person, the Made in Alberta Awards program supports and promotes local businesses and encourages people to shop local.
Proudly made in Alberta.